KALAHAN DENG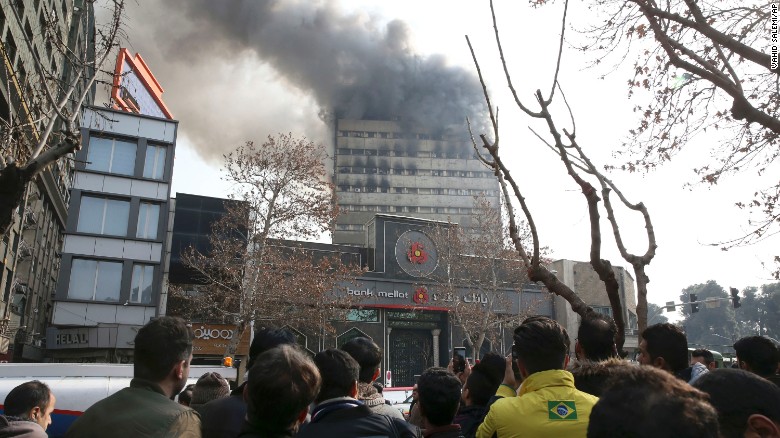 They have not yet found any of the firefighters believed to be buried under the rubble, Iran's fire chief told the official Islamic Republic of Iran News Network. More than 20 are thought to have died.
The two tunnels lead from adjacent buildings into the collapsed 17-story Plasco building, IRINN reported. The huge size of the site makes reaching the trapped firefighters very difficult, the station said.
Iran's Supreme Leader, Ayatollah Ali Khamenei, issued a statement Thursday supporting the firefighters' rescue efforts and giving his condolences to the families of the firemen who died.
"More than 20 of our colleagues in the fire department have lost their lives while trying to save the people in the fire," Tehran mayor Mohammad Baqer Ghalibaf was cited by IRINN as saying Thursday.
Earlier Thursday, Tehran's fire department spokesman Jalal Maleki told IRINN an estimated 20 to 30 firefighters were on the third floor of the Plasco building when it collapsed.
The cause of the fire and collapse is being investigated, he added.
Housing garment manufacturers and other businesses, the Plasco building was one of Tehran's oldest high-rises and a feature of the city's skyline.