KALAHAN DENG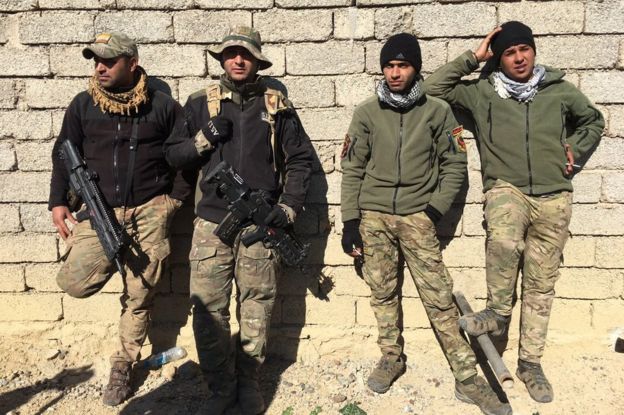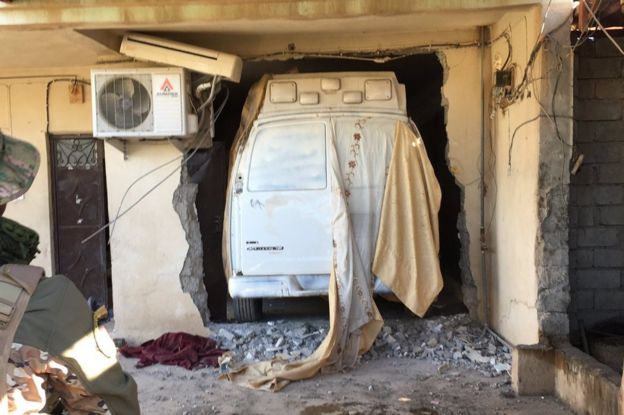 Iraqi government forces have seized several villages as they move towards an assault on the last area held by the so-called Islamic State (IS) in Mosul.
Hundreds of military vehicles, backed by air power, rolled across the desert towards IS positions early on Sunday.
The progress on Sunday in the south of the city, the second biggest in Iraq, takes them within striking distance of Mosul airport.
Fears have been voiced about the safety of many thousands of trapped civilians.
The offensive was formally announced by Iraqi Prime Minister Haider al-Abadi early on Sunday.
Army Staff Lieutenant General Abdulamir Yarallah said in a statement that elite Rapid Response units captured the villages of Athbah and Al-Lazzagah – two villages south of Mosul airport.
Attack on west Mosul: Day one in pictures
Government forces retook the eastern side of the city, the last major IS stronghold in Iraq, last month. But military officials say the western side, with its narrow, winding streets, may prove a bigger challenge.
For now, there is no advance from eastern Mosul as all bridges from there to the west of the city, across the Tigris river, have been destroyed.
Lieutenant General Stephen Townsend, the commander of the US-led coalition forces, said in a statement on Sunday: "Mosul would be a tough fight for any army in the world."
Special forces units safely detonated a number of IS car bombs as they cleared villages south of Mosul, according to the BBC's Quentin Sommerville, who is embedded with the troops.
As well as primed car bombs, the jihadists left behind SIM cards, clothes, instant coffee and weapons as they retreated.
The assault began just after dawn, after days of coalition air strikes, with hundreds of armoured vehicles, thousands of men, and support from helicopter gunships.
The men of Iraq's Emergency Response Division, police special forces are leading the attack. Their targets are three IS held villages to the south of west Mosul. They are trying to gain the high ground from IS, which will give them sight of the city's airport and its southern edge.
The government forces made quick gains but have been slowed as they begin to take villages. There are no signs of any civilians. Heavy machine gunfire, rockets and artillery fire are constant.
For the first time in nearly three years, the Iraqi flag is again flying over the south of western Mosul.