REPORTED BY KALAHAN DENG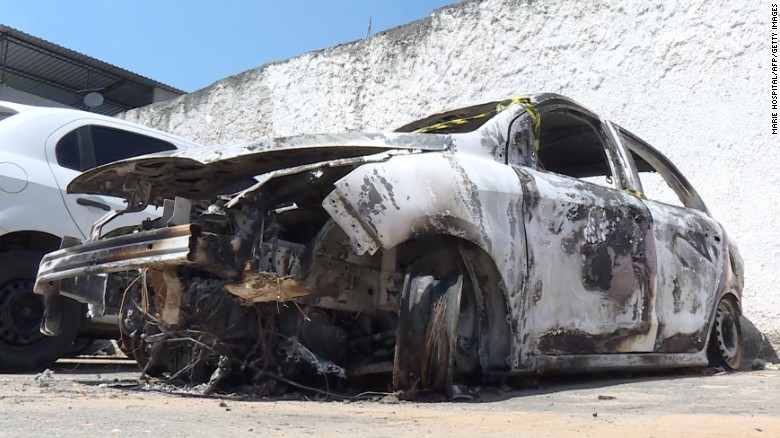 Police contend Greece's ambassador to Brazil was killed by his wife's lover — a military police officer — and the widow is being questioned in the crime, Brazil's state-run Agencia Brasil news agency reported Saturday.
Chief Evaristo Pontes, a police investigator in the Baixada Fluminense region, said Friday that Sergio Gomes Moreira Filho claimed he killed the ambassador in self-defense and then recruited his cousin to help dispose of the body, Agencia Brasil News reported.
Ambassador Kyriakos Amiridis, 59, had been missing since Monday, Pontes said. A burned car with Amiridis' charred body inside was found in Nova Iguaçu, a town outside Rio de Janeiro, on Thursday, he said.
"He (Moreira) says he got into a physical fight with the ambassador, and he had no choice other than to hit the ambassador and kill him," Pontes said. "He says he was in desperation and didn't know what to do, given what had happened, so he asked a cousin for help and they went to make the ambassador's body disappear."
Besides Moreira, the ambassador's widow, Francoise De Souza Oliveira, and the officer's cousin, Eduardo Moreira de Melo, are also being questioned, Pontes said.
Pontes said investigators think Oliveira ordered the killing. No charges have been filed.
"She only told us that her lover — let's call him that — the military policeman, was the author of the crime, executed this crime against her husband," Pontes said. "She denies taking part."
Agencia Brasil reported the officer killed Amiridis inside the ambassador's home in Nova Iguaçu. The officer and his cousin wrapped the body in carpet and put it inside a car, Agencia Brasil reported.
Pontes said the cousin told police Moreira offered "to pay him 80,000 reals (about $24,574) 30 days after the crime, a period after which they thought there wouldn't be any more problems."
"All are under temporary arrest for 30 days for the ambassador's death," Pontes said. " As we said before, this was a tragic, cowardly act."
Amiridis had lived in Brasilia, the capital, since being appointed ambassador in January but usually spent holidays in the house outside Rio, where he was consul-general from 2001 to 2004, Agencia Brasil said.
The news agency said Oliveira was Brazilian.
Speaking to reporters outside the police station, Francisco Oliveira, the widow's brother, said the couple "did not fight," .