REPORTED BY KALAHAN DENG
Several buses sent to transport the sick and injured from two government-held villages in Syria's Idlib province have been burned by rebels.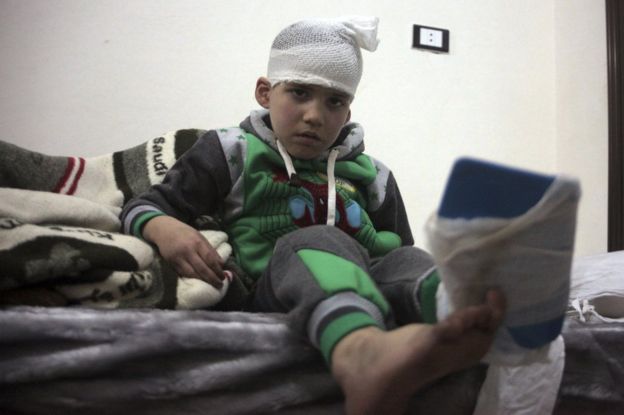 The attack apparently halted the latest efforts to evacuate besieged areas.
Pro-government forces say people must be allowed to leave the mainly Shia villages of Foah and Kefraya for the evacuation of east Aleppo to restart.
State media said convoys began to leave Aleppo on Sunday but other reports said they turned back.
The initial plan to evacuate the last rebel-held enclaves in the city collapsed on Friday, leaving civilians stranded at various points along the route out without access to food or shelter.
Meanwhile, the UN Security Council agreed a draft resolution on sending UN officials to monitor the evacuations in Aleppo, diplomats said. Russia, which backs the government of President Bashar al-Assad, had earlier threatened to veto the French-drafted text.
"We expect to vote unanimously for this text tomorrow [Monday]," said US Ambassador to the UN Samantha Power.
Despite delays over the new operation, buses were preparing to evacuate people from both eastern Aleppo and the government-held villages in Idlib province on Sunday.
A number of buses have succeeded in entering Foah and Kefraya, according to the UK-based monitoring group the Syrian Observatory for Human Rights (SOHR). It earlier reported that Jabhat Fatah al-Sham, formerly al-Qaeda-linked Nusra Front, had been holding them up.
However, six buses were attacked and torched on the way, the SOHR said.
Syrian state media said "armed terrorists" – a term it uses for all groups fighting against President Assad – attacked five buses, burned and destroyed them.